Pilates for Netballers
Those of you who know me will know that I love netball. I've been playing for a long time (over 25 years, yikes!), and I am very lucky to have been trained by some fantastic coaches, and to have played at both club and county level.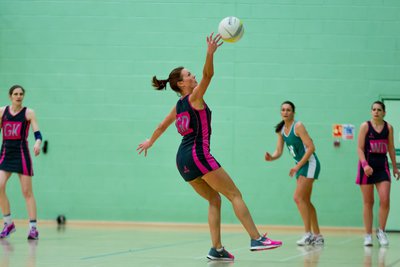 I'm passionate about improving sports performance, preventing injuries, and rehabilitating athletes. I have created a fun and challenging one hour Pilates class, designed to target the key areas that I believe have an impact on our performance on the court. This one-off class will give attendees a full body work-out; test their balance and control; and stretch, strengthen and mobilise the body.
Class Features
One hour Pilates class

Designed specifically for netballers

Challenging and fun session

Full body work-out

Test your balance and control

Stretch, strengthen and mobilise the body

Trigger Point Pilates section for myofacial release

Suitable for all levels of ability of netball players

No previous Pilates experience required

Work at your own level

Attendees must be over 16 years of age
When and Where?
Tuesday 3rd July, -. Morton Hall Community Centre, Macclesfield

Morton Hall Community Centre
Union Road
Macclesfield
SK11 7BN

Booking
The one hour class costs £10 per person, and payment is required on booking. The class size will be limited to 10 attendees, so book soon!
Email [email protected] to book your place.
What can Pilates do for netballers?
Improve balance and flexibility.

Improve strength around the shoulders, hips, knees and ankles.

Improve core strength and stability.

Improve resistance to fatigue.

Improve mobility in the shoulders, back and hips.

Aid recovery after injury.